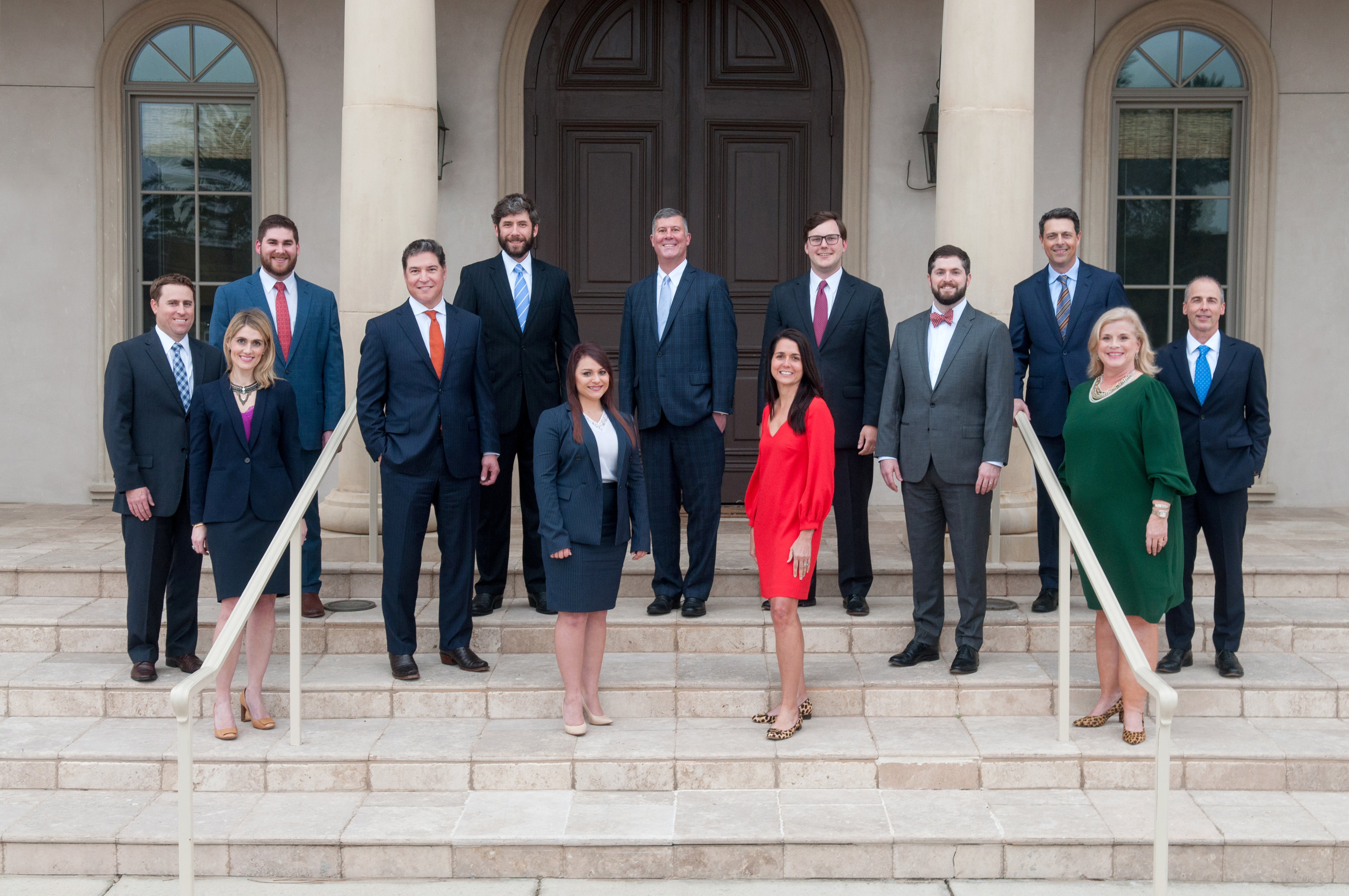 Bienvenu, Bonnecaze, Foco, Viator & Holinga, APLLC,...
is a full-service firm dedicated to treating our clients as partners, whether large corporations engaged in complex litigation or transactions or individuals who require efficient and creative solutions to their legal needs. Our attorneys are highly self-motivated individuals who have track records of proven success for our clients. Our attorneys offer expertise and experience combined with urgency and tenacity. Our firm is managed to meet the needs of 21st century clients who expect tangible results coupled with expectations for responsiveness, efficiency and creativity.
We formed our firm to implement a shared philosophy of professional service based on the following principles:
We will view our clients as our partners to maximize service, efficiencies and results.

We will assume ownership over our client's legal problems and issues.

We will reduce the stress of the clients who hire us.

We will view our practice as a profession of service.

We will think outside the box to leverage creative strategies and solutions for our clients.

We will communicate a properly reasoned position correctly and effectively, no matter how complex the topic or how dynamic the audience.

We will represent our clients with passion, urgency and accountability.

We will treat people with respect and dignity.

We will never take our client's confidence in us for granted.

We will ensure that all attorneys and employees in our firm follow these principles.
Bienvenu Bonnecaze strives to provide diversity and equality to all in employment and practice, irrespective of their gender, race, ethnic origin, disability, age, nationality, national origin, sexual orientation, religion or belief. We understand and embrace the unique perspectives and approaches that are provided by differences in educational background, socio-economic background, personality profile, geographic location, job duties, marital and family status. All employees and clients of Bienvenu Bonnecaze will be treated fairly and equally.
Bienvenu Bonnecaze is a proud signatory of the Louisiana State Bar Association Statement of Diversity Principles.
http://files.lsba.org/documents/Diversity/signatories2014.pdf